Music in Beta presents Hero Fisher & Fufanu
With guests
Please note this is an 18+ event
*BETA – £5 ticket guarantees entry, Or free entry on a first come first served basis for everyone who likes the facebook.com/musicinbeta page
Hero Fisher
With members of Blur and The Horrors already showing support, the time is right to fall for Hero Fisher.
A provocative, powerful pop talent, the singer is due to release new album 'Delivery' on July 31st. Produced by WTNSS (Charlie Russell and Bradley Spence) and recorded at Mission Sound, NY as well as Dean Street Studios in London, it's a sumptuous return, full of daring and drama.
Fufanu
Fufanu had their early roots in techno, but an untimely theft of their master computer with their unreleased techno album pushed Fufanu into a new realm of soundscape. Their approach delivers a unique modern rock'n'roll sound rooted in new wave, post punk and indeed future rock. Releasing their debut album Few More Days To Go on the 27th of November 2015 via One Little Indian Records, being one of 10 New Artist You Need to know by Rolling Stone Magazine and winning The Band To Watch in 2015 by Reykjavík Grapevine after gaining the trust of the audience.
You May Also Be Interested In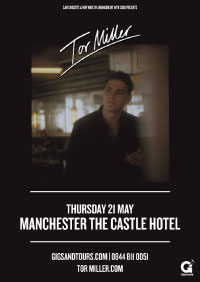 Featuring Nibh Vulputate Fermentum
Buy tickets