DHP presents The Prettiots
Please note this is an 18+ event
Meet The Prettiots – New York's no-nonsense ukulele wielding 'It Girls' and undoubtedly your next crush. Brimming with all the charm and innocence of Cher Horowitz in Clueless, but armed with the attitude and precocious wit of Winona Ryder in Heathers, this all girl three-piece arrive with glittering, indie art-pop, on their forthcoming EP.
With effervescent melodies faultlessly combined with colorfully upfront dialogue, The Prettiots paint an exceptionally vivid portrait of what it's like to be young and living in New York City, using unabashed and no-nonsense songwriting as directed by frontwoman Kay Kasparhauser.
Taking a cue from the tongue-in-cheek pop of The Moldy Peaches and the clever love struck lyrics of The Blow, all combined with the ye ye vintage aesthetics of The Shangri-Las, the bands' sophomore EP bursts with shimmering pop songs about what most pop songs are about. The Prettiots may write songs about boys and break ups and feeling down and out – or, as Kasparhauser has so affectionately coined it, "the grumpies," they do so with a flagrant, satirical nod to pop culture. Take track, "Stabler," for example. 'Boy you're my saviour/you're my Elliott Stabler' muses Kasparhauser. And yes – she is referring to well known Law and Order: SVU character, Elliott Stabler, who, in Kay's eyes is "the dreamiest hot headed former marine the NYPD has ever had."
Birthed amongst the New York art and music scene, The Prettiots came about after lead singer/songwriter Kay Kasparhauser enlisted friend and drummer, Rachel Trachtenberg (Trachtenberg Family Slideshow Players, Supercute!) and bassist Lulu Prat (Tangiers) to build upon her already weirdly wonderful solo music.  Kay, who went to school for fashion and design, has been writing and playing music for several years, after she picked up the ukelele following a foul incident at the beach. "I think I was 17 and I had broken my ankle. I couldn't do anything fun."
Growing up in New York, The Prettiots are already well known amongst some of the city's most influential art, fashion and music circles, and when when they're not penning music to combine with their gorgeously haphazard lyrics, the girls are modelling, starring in their own TV show or contributing to Purple Magazine. The girls' infectious charm and effortless style has already caught the attention of the likes of New York Magazine and Brooklyn Vegan, who have noted, as individuals and as The Prettiots, their rising It-girl status.
The girls are leading up to release the debut track off the EP, "Dream Boy," which takes "the joke that is being single in New York City and not knowing what you want but, also know exactly what you want," without all the Taylor Swift-esque nonsense. "We don't have to fall in love, we can totally just make out and stuff," the girls spell out simply over infectious ukulele chords.
Littered amongst the wonderfully flagrant and brazen tales of heartbreak on the EP, you'll find covers of Misfits and Dolly Parton songs, and a gorgeous tale of unrequited love that turns sour complete with references to Klaus Kinsky and Werner Herzog. And how did the term "The Prettiots" come about, you might ask? A nonsensical Facebook status update from some dude, of course.
The Prettiots forthcoming EP is due for release this coming January. For all press and media inquiries, please contact lily@golightmedia.com
You May Also Be Interested In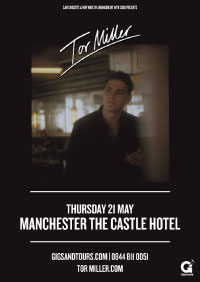 Featuring Nibh Vulputate Fermentum
Buy tickets