CloseUp presents Youth Killed It
Please note this is an 18+ event
A meeting 3 years ago in bedrooms around Norwich, would turn out to be the culmination of 5 sets of parent's biggest mistakes coming together to form a united front of millennial madness. Introduced to each other at a break dancing camp, the guys discovered their mutual love for music; they bought a van the same age as them and named it Dorian. Combining their razor tongue wit, cheeky bravado and undeniably danceable licks to form Youth Killed It.
The band put together two EP's entitled "The Sad Boys Club" and "The Happy Girls Club", and what can only be described as a drunken tinder binge by Rude Records, and their inability to swipe left, they snapped the band up for a three album deal. They boxed up the EP's and put them out as the riff fuelled album we now know as "Modern Bollotics" (2017) and just over a year later followed "What's so Great, Britain?" (2018), with the third release currently in the works.
Having toured the UK and Europe with The Frights, The LaFontaines and MassMaticks including their own headline shows, Youth Killed It's show involves 100% crowd participation and gets better the more you drink or the less you think. You won't see a wall of death or circle pit, but you will see conga lines, dad dancing and anything else that is shamelessly brilliant including front man "Jack Murphy's" banter between songs. Its function is to alienate fans from any outdoor judgement, let them scream, shout and do whatever is contrary to the social norm at a live show.
You May Also Be Interested In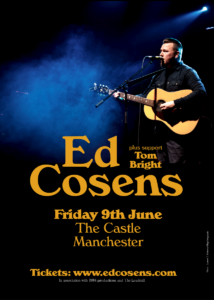 w/ Tom Bright + Test Card Girl + Rohan Young
Buy tickets