THE RUMBLE
With guests CARNATION & THE CIRCUS VILLAINS
Please note this is an 18+ event
The Rumble is a 3-piece garage rock band from the Forest of Dean. The raw guitar fused with fuzzy bass and hard-hitting
…
drums has proven to turn heads at shows.

Formed in 2015, the band started strong by playing some big local festivals such as a main stage slot at Coleford Music Festival and Gloucester Rhythm & Blues Festival. The band's unique sound proved to be popular by audiences at these events. The band released their debut EP "Alive" later that year with a launch gig at a packed out local venue. The band received great reviews for this, completely selling out on all CDs available within a month of the release.

After spending 2016 playing some awesome festivals and gigs, including a sold out show at The Louisiana, Bristol and contributing to the buzzing atmosphere of The Monarch, Camden, The Rumble have been able to grow their fanbase in these locations that are famous for such iconic music scenes.

With a new EP on the way and more shows lined up, 2017 is looking to be an exciting year for The Rumble.
With support from –
CARNATION – https://www.youtube.com/watch?v=VEyGVTC3n6c
THE CIRCUS VILLAINS – https://www.youtube.com/watch?v=JzppogbV4pM
Tickets – http://therumbleonline.bigcartel.com/product/march-tour-tickets
You May Also Be Interested In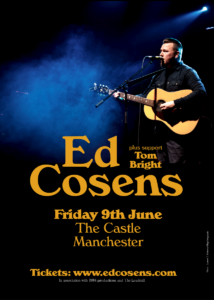 w/ Tom Bright + Test Card Girl + Rohan Young
Buy tickets