Deadwing
Please note this is an 18+ event
Deadwing has roots in heavy and progressive rock, but they have no boundaries and are constantly experimenting with their sound. Formed in Manchester (UK), the band began performing and releasing music independently in 2019, and since have demonstrated their strong musicianship and artistic individuality.
There is an undeniable Tool influence in the complex basslines of Deadwing's recent music. This pairs perfectly with the Sabbath-esque riffs, melodic solos and technical, passionate drums, which instrumentally gives the impression that you are hearing what a lovechild between Black Sabbath and Rush would sound like.
The distinctive tone of Ellis' voice, her pensive soaring vocals and attention to detail lyrically, adds a layer to Deadwing that makes them stand out. Intensity is a running theme throughout their songs. Their theatrical live performances alongside their recorded releases, show that Deadwing place importance on self-expression and are here purely for their love of music.
You May Also Be Interested In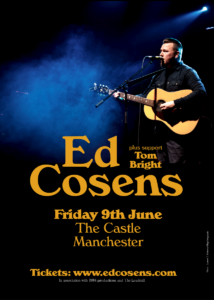 w/ Tom Bright + Test Card Girl + Rohan Young
Buy tickets